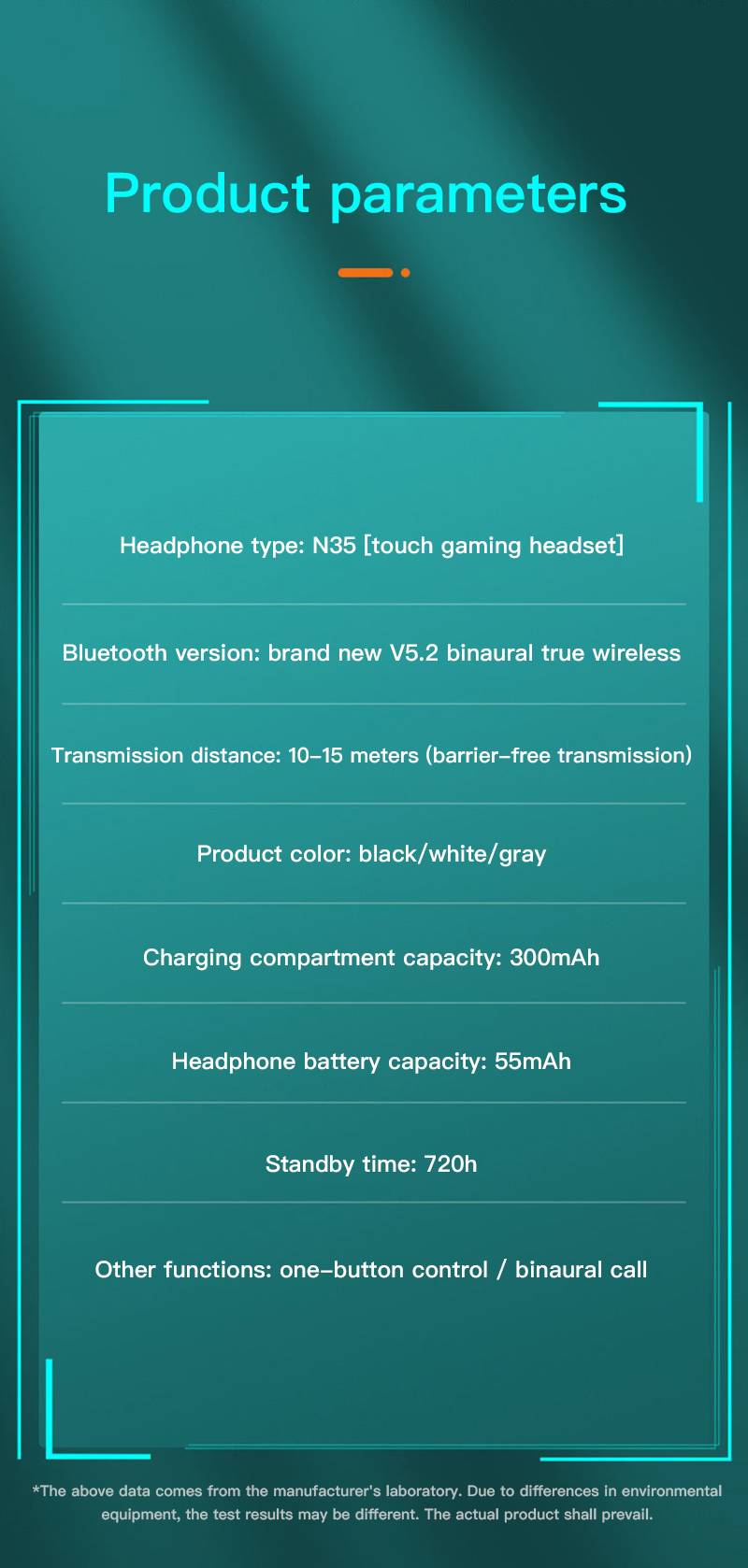 Tips:
1.Please charge the headset for half an hour after receiving it. If you have any questions, please contact the store manager, do not arbitrarily raise disputes, thank you for your cooperation!
If you give a 5-star review and pictures, we can offer you an extra discount on your next order!
2.Under different light, the color of the earphone may have a little color difference. If it is unacceptable, it is recommended that you reconsider the purchase again. We do not accept disputes caused by color difference. Thank you for your understanding and wish you a happy life~

3.Except for yellow headphones, there is no retail box, Black and White are both in the retail box!

Left ear: Volume up (triple click)
Right ear: Volume down (triple click)
Left ear: previous song (double click)
Right ear: next track (double click)
Long press for 2 seconds: wake up the voice assistant
One touch: Pause Play
Double tap: reject call/hang up
Toggle Game Mode: Four Clicks